Northeast
About Us
Northeast Zone Elected and Appointed Officers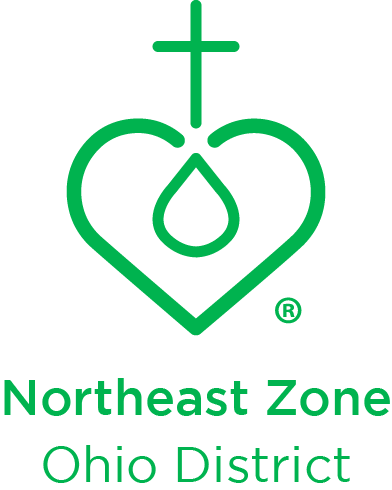 Zone Counselor - Pastor Steven Berndt
President - Billie Lelle
Vice President - Starshine Graziadei
Secretary - Sue Matzke
Treasurer - Gayle Hunt
Leader Development/Christian Life - Char LePere
Human Care - Donna Foisel
Structure - Beth Christopherson
Historian - Vacant
Public Relations - Ruth Mowery
A Message from the Zone President Billie Lelle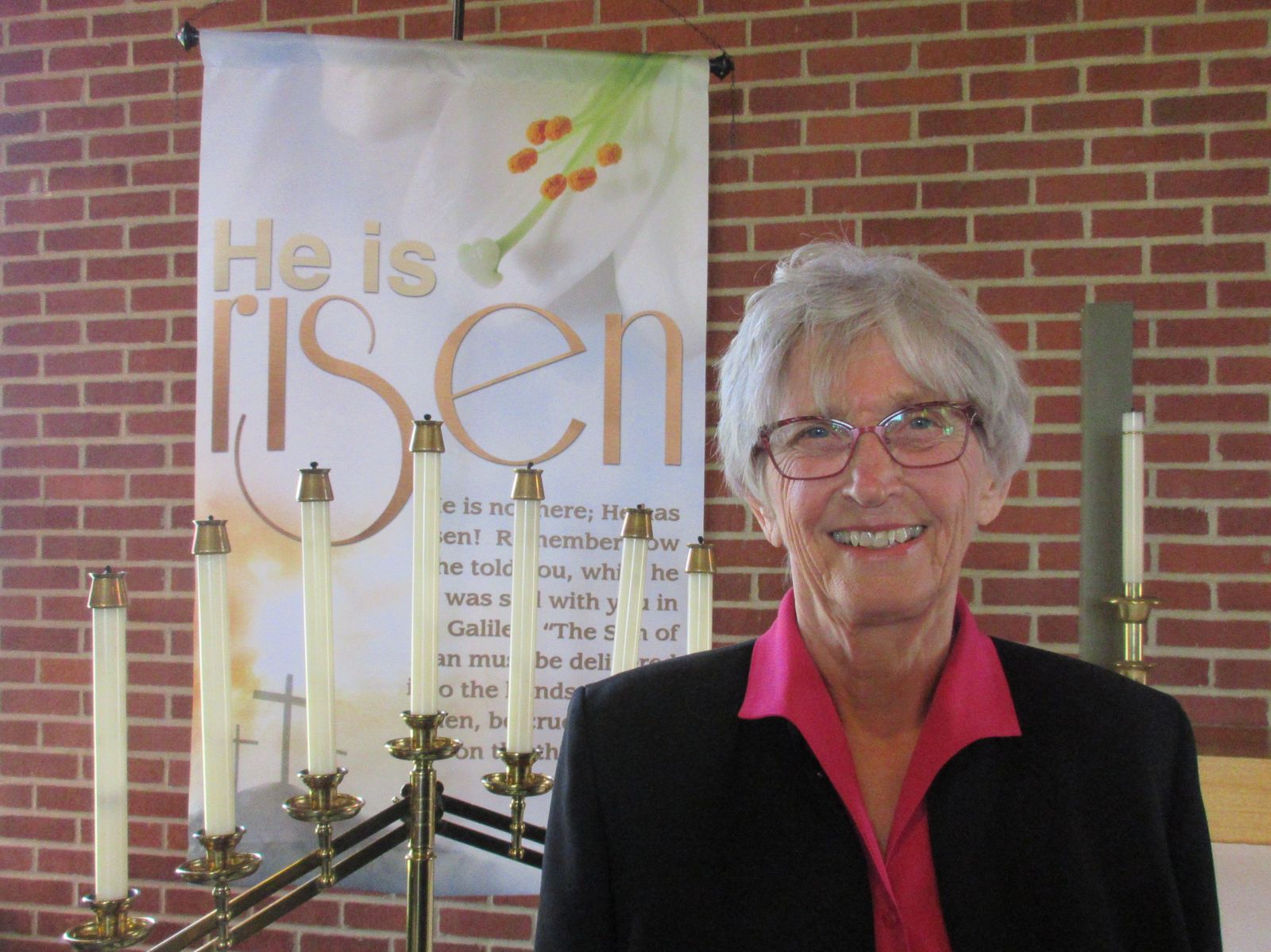 Dear Sisters (and maybe a brother or two) in Christ,
Our God is so good! He has led us into 2021 with His strong, loving arms.
As a zone, we have been able to join together for a prayer service and a spring rally this year. We look forward to being together for a fall retreat.
As we ease back into being present for our annual events (while still following safety guideline), we are assured that God continues to do great things in our lives and through the work of the LWML. Our times are in His hands (Psalm 31:15)
I look forward to meeting together with you as we continue to "Serve the Lord with gladness".
Resting secure in HIS love,
Billie
---------------
May 10, 2021


Below are the future 2021 Zone events, for you to mark on your calendars:
Zone Board of Directors Meeting - November 13, 2021 - St. Paul's, Painesville 9:30 AM
Prayer Service - February 26, 2022 - Grace, Thompson (Snow date - March 5)
Spring Rally, 2022 - Date to be announced - Zion, Painesville
Also mark your calendars for:
2022 LWML Ohio District Concise Convention, June 17-18, 2022, "Lord of the Harvest", St. Paul Lutheran Church, Napoleon
Reminder: Donations to Zone- Standing Rule #2 in our Bylaws states: "Each unit is asked to contribute $75.00 or more annually to the Zone convention fund for convention expenses for delegates. Additional contributions by Units or individuals are encouraged." If your unit can afford to contribute, please send it to our Zone Treasurer:
Gayle Hunt
8295 Dewey RD
Thompson, OH 44086
(A smaller contribution is also appreciated.)

Serving Him with you,


Billie Lelle

, President
Northeast Zone LWML Ohio District
440-867-2747
blelle@roadrunner.com
Our Churches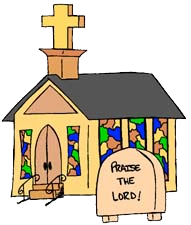 ASHTABULA:

Lighted Cross Lutheran Church
2310 W 9th St
Ashtabula, Ohio 44004
(440) 964-9483
Pastor Thomas Moyer
Pastor Freddy Davison

AURORA:

Hope Lutheran Church
456 South Chillicothe Road
Aurora, Ohio 44202
(330) 562-9660
Pastor Powell Woods

CHAGRIN FALLS:

Valley Lutheran Church
87 EastOrange Street
Chagrin Falls, Ohio 44022
(440)247-0390
Pastor Michael Brandon Henn

CHARDON:

Peace Lutheran Church
12686 Bass Lake Road
Chardon, Ohio 44024
(440) 286-1266
Vacant

CHESTERLAND:

St.Mark Lutheran Church
11900 Chillicothe Road
Chesterland, Ohio 44026
(440) 729-1668
Pastor Mark Matzke (Senior Pastor)
Vicar Chris Ryan

EUCLID:

Shore Haven Lutheran Church
280 East 222nd Street
Euclid, Ohio 44123
(216) 731-4100
Pastor Steven Hackmann

GENEVA:

St.John Lutheran Church
811 South Broadway
Geneva, Ohio 44041
(440) 466-2473
Pastor Jonathon Schroeder

MADISON:

Holy Cross Lutheran Church
3050 McMackin Road
Madison, Ohio 44057
(440) 428-3759
Pastor Steve Berndt

MAYFIELD HEIGHTS:

Our Savior Lutheran Church
2154 SOM Center Road
Mayfield Heights, Ohio 44124
(440) 442-4455
Pastor Robert Mertz

MENTOR:

Faith Lutheran Church
8125 Mentor Avenue
Mentor, Ohio 44060
(440) 255-2229
Pastor Kevin Guynn

PAINESVILLE:

St. Paul's Lutheran Church
250 Bowhall Road
Painesville, Ohio 44077
(440) 354-3000
Pastor Paul Sundbom

Zion Lutheran Church
508 Mentor Avenue
Painesville, Ohio 44077
(440) 357-5174
Pastor Kurt Zeiman and Pastor Jimmy Riley

SOLON:

Our Redeemer Lutheran Church
7196 SOM Center Road
Solon, Ohio 44139
(440) 248-4066
Vacancy Pastor: Jeffrey Stephens

THOMPSON:

Grace Lutheran Church
8091 Plank Road
Thompson, Ohio 44086
(440) 298-3822
Pastor Steve Berndt

WILLOUGHBY:

Trinity Lutheran Church
37728 Euclid Avenue
Willoughby, Ohio 44094
(440) 942-7766
Pastor Adam L. Sorensen

WILLOWICK:

Bethel Lutheran Church
32410 Willowick Drive
Willowick, Ohio 44094
(440) 943-5000
Pastor Donald Beaumont

Please contact Billie Lelle to list links or email addresses to your church
Upcoming Events
Mark your calendars for these events:
Recent Events
27th Annual Fall Retreat
The Northeast Zone of the LWML Ohio District held its annual fall retreat on September 25, 2021 at Zion Lutheran Church in Painesville. 50 registrants enjoyed the day's event. The theme for the day was "Carpenter Hands…Christ's Hands…Our Hands" using the theme verse: "Behold, I have engraved you on the palms of my hands; your walls are continually before me." (Isaiah 49:16). We were blessed with an inspirational devotion led by our zone counselor, Pastor Steven Berndt. Pastor Kevin Guynn, Pastor Berndt and Pastor Jonathan Schroeder also enriched our retreat with Bible Studies. Ann Marie Bollas helped participants make Christmas ornaments to be distributed to various local groups. Billie Lelle took a few brave participants (rain was in the forecast - but didn't materialize) on a Bible Study walk. There was fellowship, games and of course great food. $575.50 was collected for mites, a variety of items were collected for Sub Zero Mission and Project Hope for the Homeless as well as monetary gifts. The fellowship of being together was enjoyed by all! God is so good! The pictures below were taken by Greta Pate and Billie Lelle.

Welcome to the retreat. Hannah Mowery was all smiles as she registered the 50 participants. Many thanks to Thrivent for supporting our retreat.

"Hello everyone, We know you are smiling behind those masks!" Ruth and Hannah reminded them of the availability of mite boxes and where to put ingathering items and mite money.

Retreat attendees picking out a "Live Generously" shirt.

Breakfast donuts and pastries.

Juice, coffee, tea and water.

Enjoying a light breakfast.

Coffee, tea and just getting together.

Retreat Chairman, Ruth Mowery welcoming everyone to the retreat and giving directions.

Zone Counselor, Pastor Steven Berndt leading us in opening devotions.

Making new friends.

One of two skits. This one was called "LWML - WHAT does that mean".

Human Care Chairman, Donna Foisel, led a dedication prayer for ingathering items to Sub Zero Mission and Project Hope for the Homeless.

Gathering for "concentric circles"- an opportunity to learn about on another.

Carol and Belinda learning about each other.

Getting to know you! (Concentric Circles)

Hello my friend.

Making friends during "Concentric Circle" time.

It is so good to be with one another.

Pastor Kevin Guynn shares Bible verses about Jesus (and whether He was a carpenter or a mason).

Helga listening for directions of how to use these 29 pieces!

Each person was given a 29 piece packet out of which a cross could be assembled.

Our version was much smaller than this!

And then there was lunch! Sandwiches, Cauliflower/Broc salad, Carrots/Celery and a beautiful fruit salad made by Nancy Wentling.

Registrants made Christmas decorations under the direction of Ann Marie Bollas.

Pat hard at work!

Meghan Holst, Deaconess Intern at Zion.

A finished decoration.

A table full of decorations to be shared with others.

Pastor Jimmy Riley from Zion, Painesville was also on hand to greet all of the retreat attenders. MANY thanks to Zion for allowing us to hold the retreat at the church.

Pastor Jonathan Schroeder leading "A Handy Survery"

Deb Hoffmann served as pianist throughout the retreat. She can make that piano do amazing thing!

Welcome to the "Greenway". Billie Lelle shared Biblical truths that can be found while walking in nature.

Walkers enjoyed 1.3 miles on the streets of Painesville and the Greenway Corridor.
LWML Convention in Lexington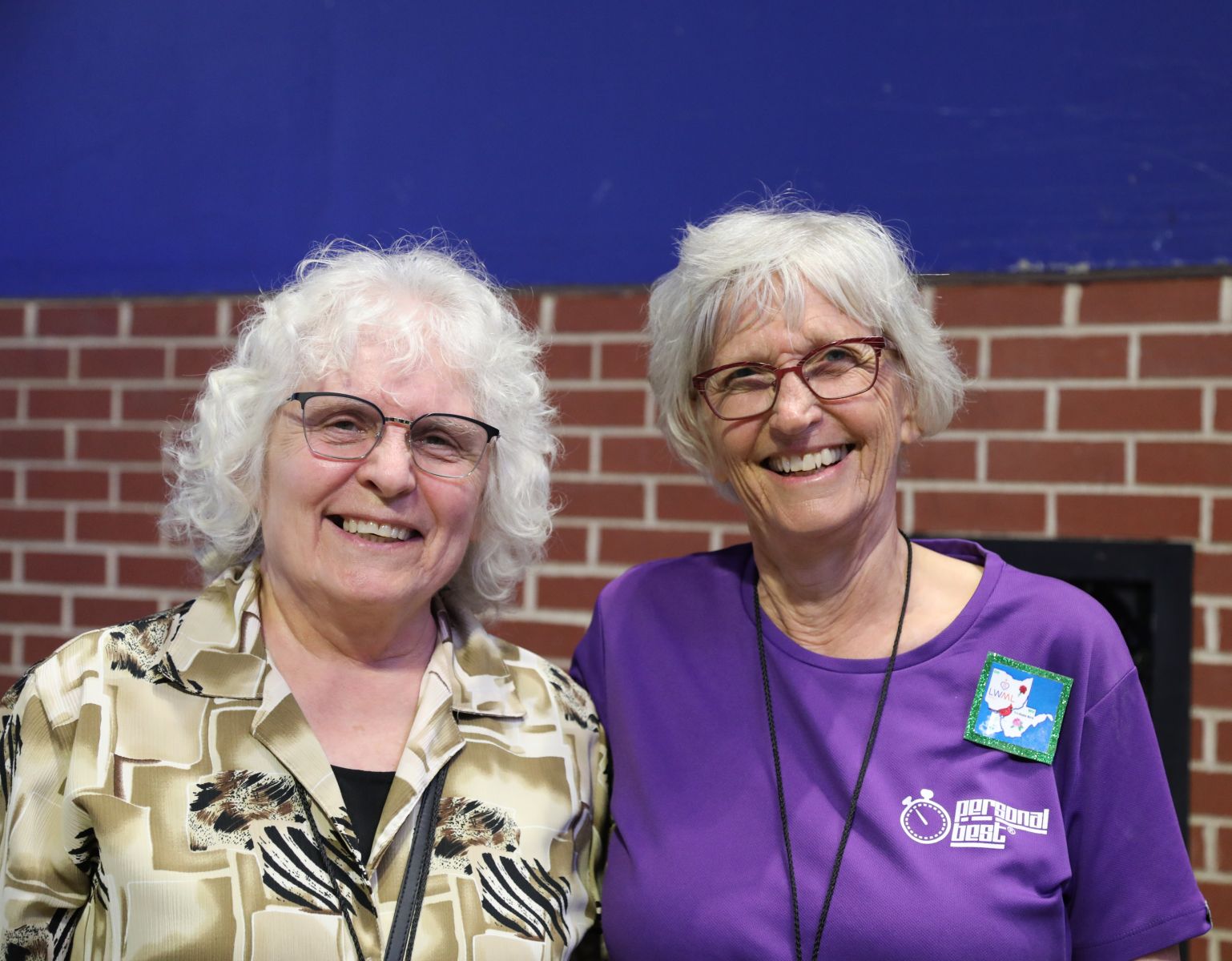 Carol Vought (Peace, Chardon) and Billie Lelle (Zone President) were the Northeast Zone deglegates to the convention held June 24-27, 2021. It was a wonderful convention. 10 members of the Northeast Zone attended.
Here
are the results of the mission grant and officer elections. You can find more convention news on by
CLICKING HERE
.
2021 Spring Rally
The Northeast Zone Spring Rally was held on May 8, 2021 at Faith Lutheran Church in Mentor. 36 ladies and 3 pastors (representing 11 of our units) were present. Pastor Guynn led us in devotions based on the theme verse Psalm 59:16 "But I will sing of your strength; I will sing aloud of your steadfast love in the morning. For you have been to me a fortress and a refuge in the day of my distress".
The business of the zone was discussed. Starshine Graziadei, Sue Matzke and Pastor Steven Berndt were elected to lead our zone as Vice President, Secretary and Pastoral Counselor. Greetings from LWML Ohio District President, Vivian Nelson were shared as was information concerning the LWML 2021 convention.
An ingathering of breakfast items for Project Hope for the Homeless in Painesville was collected along with $159 for the shelter (enough to provide 4 nights housing).
President, Billie Lelle was also the "guest speaker". Her theme was "Good Morning, Lord". She shared various "parables" that can be gleaned from our morning routines.

Faith Lutheran Church, Mentor was the location for the May 8, 2021 Spring Rally of the Northeast Zone




The Agenda and various handouts awaited all in attendance.

Raye Guynn of the Faith Women's Guild welcomed 39 guests.

Donna Foisel, human care chairman, offered the ingathering prayer.

Project Hope for the Homeless in Painesville, cleared off 3 shelves for the ingather - the breakfast items also filled the floor. $159 was also donated. To God be the glory.

Sue Matzke (newly elected secretary) and Billie Lelle (Zone President) were smiling behind the masks as they brought the ingathering items into the shelter.

Secretary Starshine Graziadei will become the new vice president for the zone.

Gayle Hunt presented the treasurer's report.

A smiling Ann Marie Bollas

Hooray! Thumbs up - we are here in person!

Donna, Robin, Georgann and Jeanne are from Bethel, Willowick.

Char and Pastor Ron LePere sitting in front of the new Zone Pastoral counselor Steven Berndt and his wife Anita.

Special thanks to Greta Pate for taking the pictures.

Billie Lelle was the speaker. Theme: "Good Morning, Lord".
2021 Prayer Service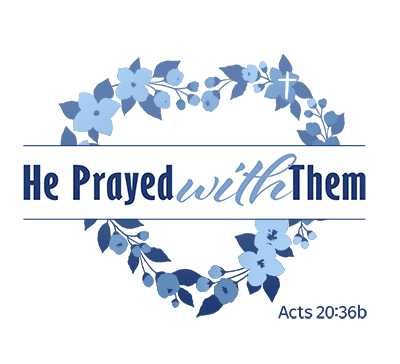 The Northeast Zone Prayer Service was held on
March 6, 2021.
The service was hosted by St. Paul's, but was held at Faith, Mentor. 33 attended (representing 10 of our units) the event in-person and many others were able to view via live streaming. $326.05 was collected for mites. Click
HERE for the live streaming link
. (This link remains available for viewing) You might want to have the service folder handy to follow along.
Service Folder
Newsletter
Here is the newsletter that will give you the Northeast Zone news and pertinent LWML Ohio District news. Please feel free to copy this newsletter.



Summer 2021

Winter 2021 (Published January 2021)


Want to see more news in this newsletter?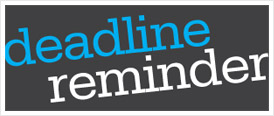 Next DEADLINE is October 15, 2021.
Send your society news or articles or to subscribe to the Editor: Ruth Mowery
7945 Brentwood Road Mentor, OH 44060
PHONE: (440) 951-3139
E-MAIL: Ruth Mowery
NE Zone Pictures
(To view as a slide show - click on the first picture of any album and hit space bar)
Pictures from the 2020 Prayer Service
"Living in

LOVE

, Bearing Fruit"
Pictures from the 2019 Fall Retreat "Women of His Story"
Pictures from the 2019 Spring Rally "Promises, Yes and Amen"

Promises, Yes and Amen

The Women of Shore Haven (Sharen and Christa) greeted us at the door with many smiles.

Registration. Greta, wearing her LWML hat, did a lot of preparation work for the rally.

Pastor Steven Hackmann led us in songs prior to the rally.

Zone Counselor, Rev. Dr. Kevin Guynn led opening devotions.

Diana Schnack was our guest speaker. "If the shoe fits, wear it. But what if it doesn't?"

Energetic Diana

Sharing promises not kept - Jeanne, Paula, Alice and Robin

Zone president, Billie Lelle and YWR, Hannah Mowery, show a check given to us....

....PAID in full and signed in Jesus' blood.

Three piggies - Ruth, Ann Marie, Gayle and a wolf, Jeanne - invite us to the fall retreat. Char was the narrator.

Jeanne was the wolf!

LWML Ohio District president, Jeanne Schimmelmann, brought district greetings.

Pastor Guynn installed Starshine Graziadei as Secretary and Ann Marie Bollas as vice president.

Part of the ingathering for Laura's Home.

A trunk full of items

Our ingathering items were taken to Laura's Home.

A lovely favor made by the ladies of Shore Haven

"He is Risen" - Hallelujah

The group from St. Paul's, Painesville.
Star, Billie, Stephanie, Aniikki and Kay.
NE Zone bylaws

Zone Bylaws July 2018.pdf
- Click to open this PDF file