Northeast
About Us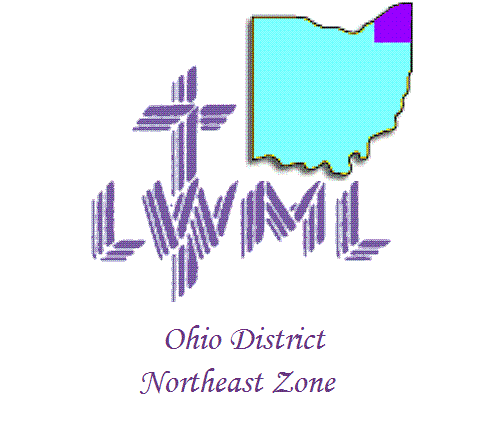 Northeast Zone Elected and Appointed Officers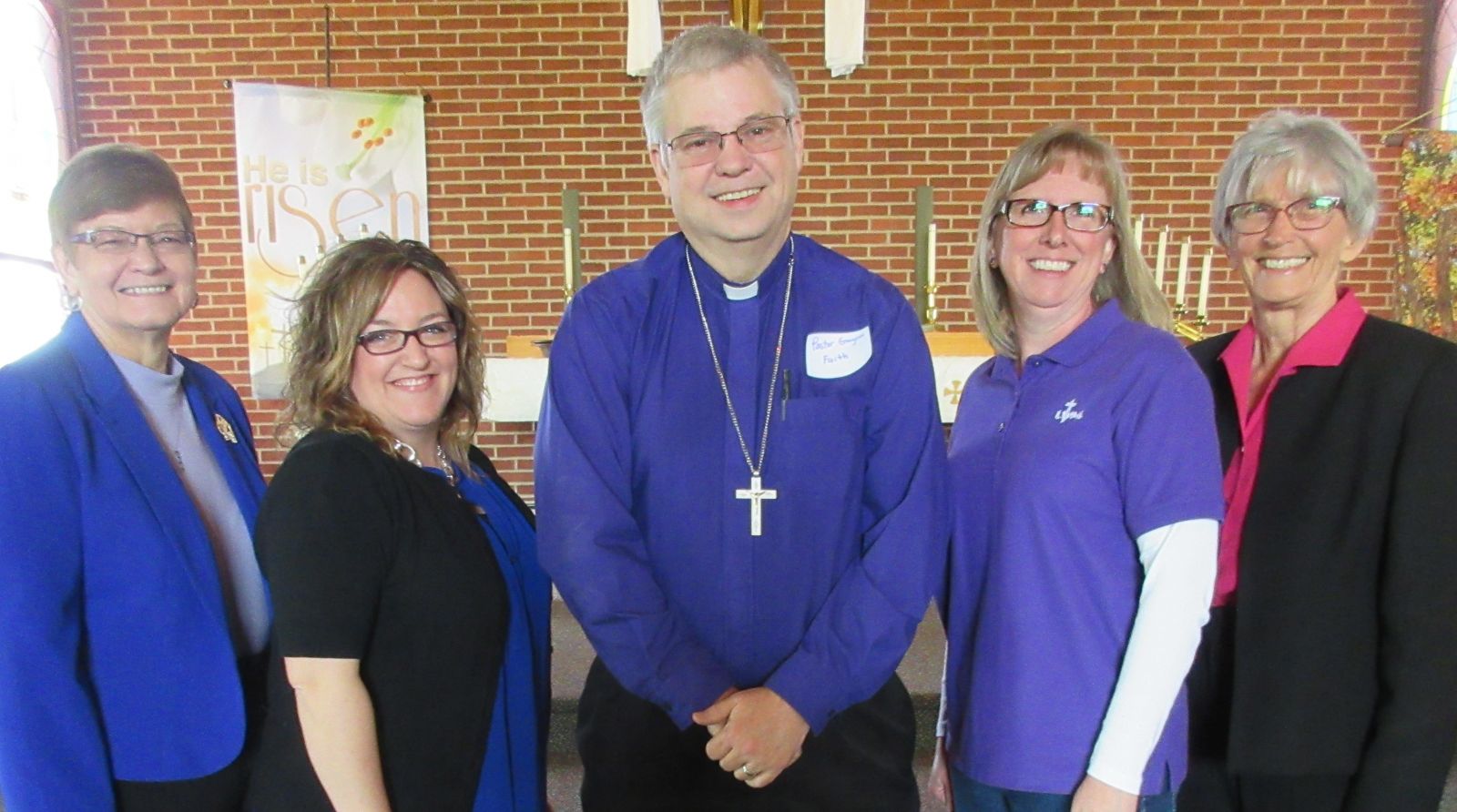 Zone Counselor - Pastor Kevin Guynn
President - Billie Lelle
Vice President - AnnMarie Bollas
Secretary - Starshine Graziadei
Treasurer - Robin Bartley
Leader Development/Christian Life - Vacant
Human Care - Donna Foisel
Structure - Beth Christopherson
Historian - Vacant
Public Relations - Ruth Mowery
A Message from the Zone President Billie Lelle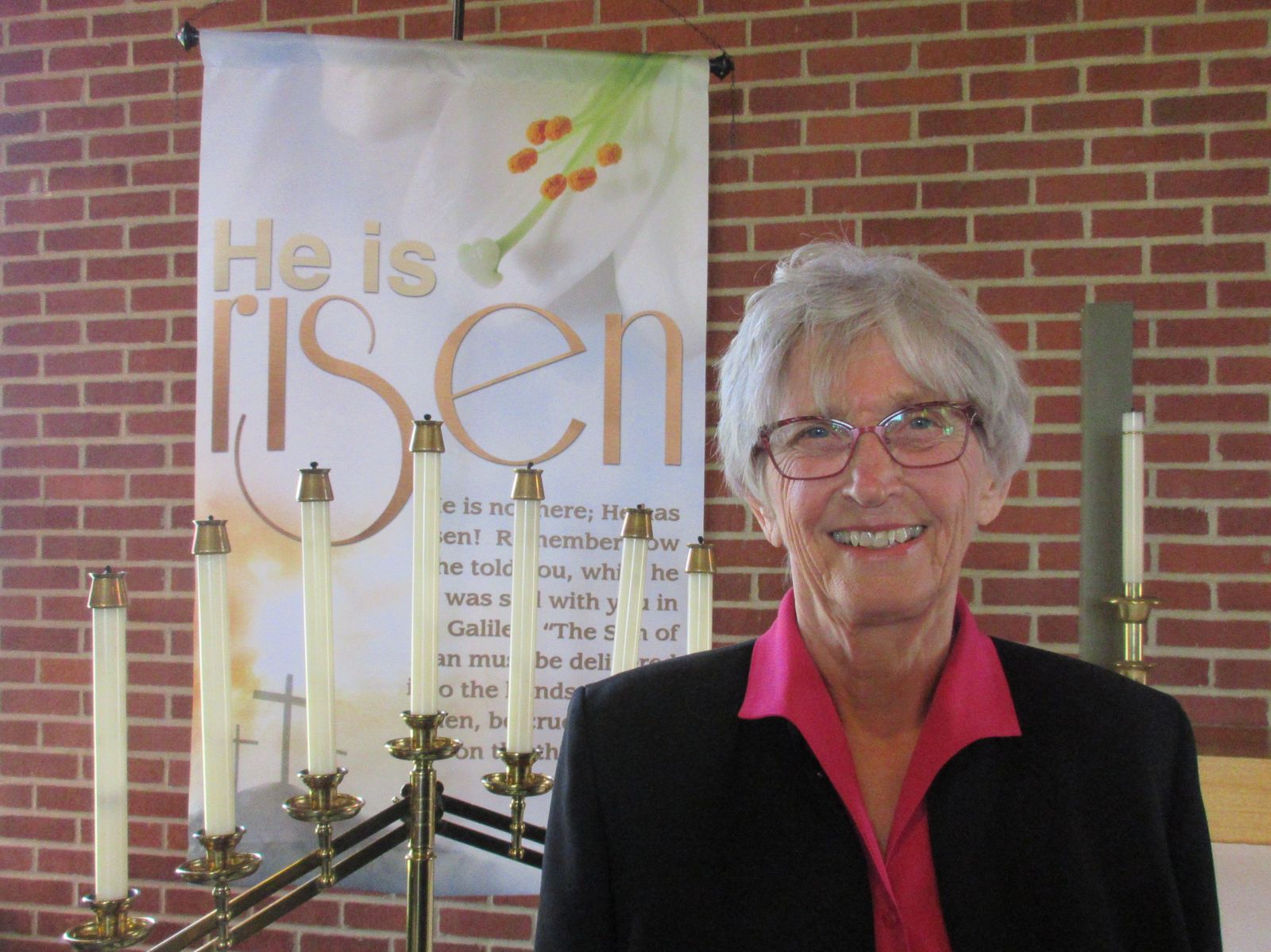 Dear Sisters (and maybe a brother or two) in Christ,
Recently I was talking with a friend about my "to do" list. I mentioned that if I write it down, I become committed to doing the tasks I have listed. It helps me plan my day. My "Brother in Christ" looked at me and began talking about God's "to do" list reminding me that from of old, the Prophets (by God's inspiration) revealed God's list (plan) and His commitment to fulfill them. What joy there is in knowing that all of God's plans and promises are fulfilled in Christ Jesus. "Long ago, at many times and in many ways, God spoke to our fathers by the prophets, but in these last days he has spoken to us by his Son, whom he appointed the heir of all things, through whom also he created the world. He is the radiance of the glory of God and the exact imprint of his nature, and he upholds the universe by the word of his power." Hebrews 1:1-3 (ESV)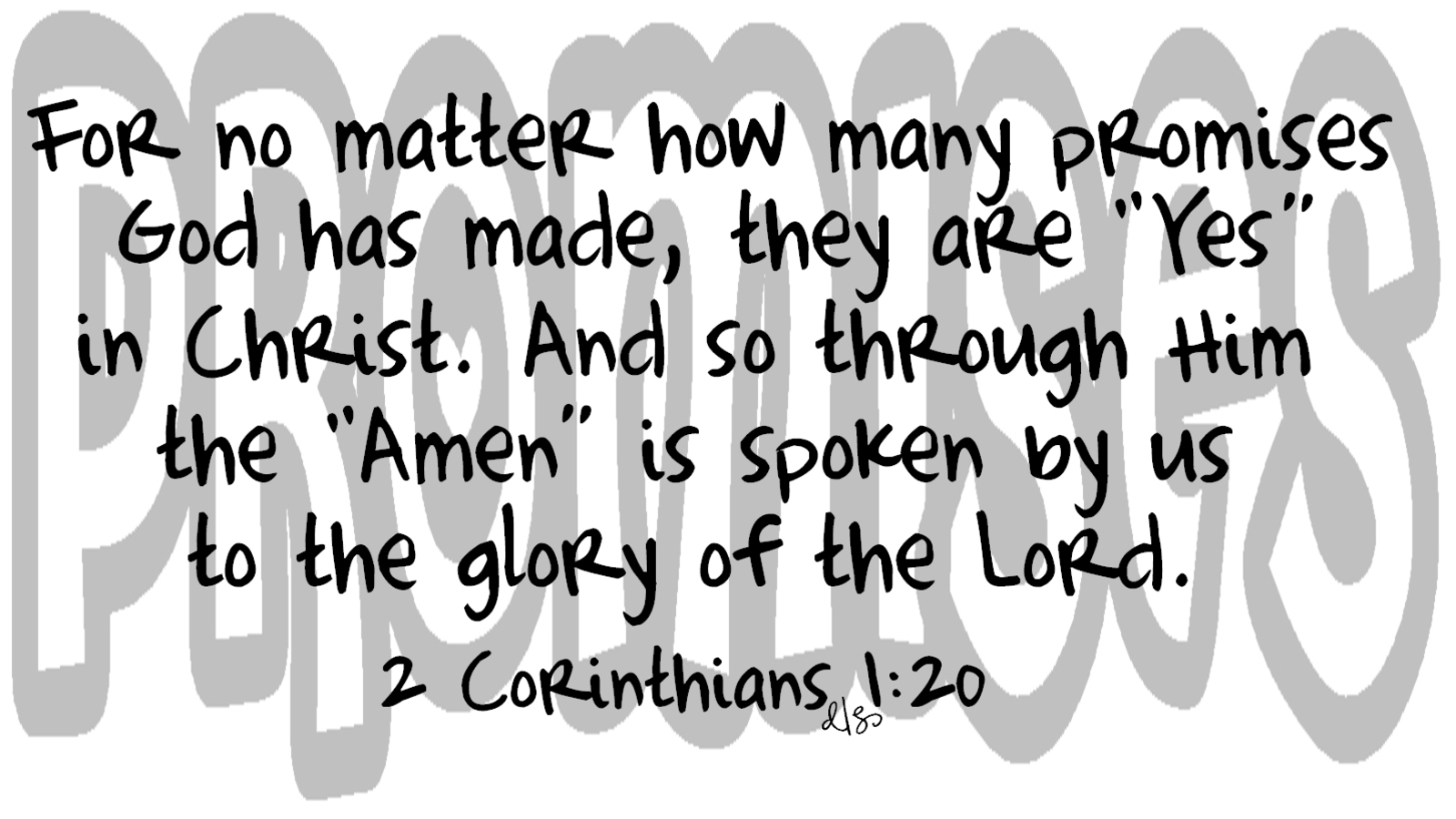 2019 will be filled with items and opportunities to check off our "to do" lists as we go about our work as Women (and Men) in Mission. What peace is ours in knowing that God, Who in love sent His Son to be our Savior, now continues to use us in His plans. As we make our lists, let us pray that "our will" will be to do "His will" as we reach out to others with the Good News of Jesus Christ, the Light who came to dispel all darkness.
In His Faithful love,
Billie
---------------
July 3, 2019
Dear Sisters in Christ in the Northeast Zone LWML,

Below are the future 2019 Zone events, for you to mark on your calendars:
Reminder: Donations to Zone- Standing Rule #2 in our Bylaws states: "Each unit is asked to contribute $75.00 or more annually to the Zone convention fund for convention expenses for delegates. Additional contributions by Units or individuals are encouraged." If your unit can afford to contribute, please send it to our Zone Treasurer, Robin Bartley. (A smaller contribution is also appreciated.)

Serving Him with you,


Billie Lelle

, President
Northeast Zone LWML Ohio District
440-867-2747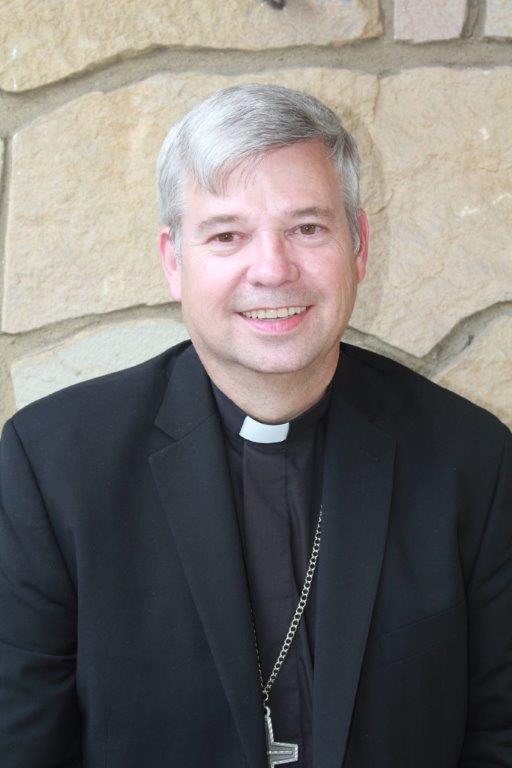 A Message from the Zone Counselor
Rev. Kevin Guynn
Greeting in the Name of Jesus Christ, our Lord and Savior,

As I begin my second term as the Northeast Zone Pastoral Counselor, I just want to take a moment to recognize all the hard work, the amount of great fellowship and intense commitment to serving others which I have observed in the past.

I can honestly say that regardless of the type of event I am attending, when the event is over and I get in the car to go home, I realize just how much the ladies of the Northeast Zone have lifted my spirit. I leave these events nourished (often with great homemade food or deserts) but more importantly spiritually nourished.

If you haven't come to a Zone event, please prayerfully consider joining the ladies as they gather together as the body of Christ. I am confident that if you do this, you too will be uplifted by these ladies who are strong in their faith, fun to be around and willing to be silly enough to enjoy one another's presence. My prayer is that God guide you to join these wonderful ladies as they serve the Lord wherever and how ever He has need.

In His Service
Rev. Dr. Kevin L Guynn
LWML Northeast Zone Pastoral Counselor
Our Churches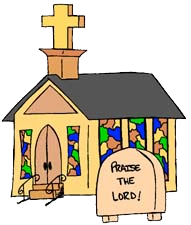 ASHTABULA:

Lighted Cross Lutheran Church
2310 W 9th St
Ashtabula, Ohio 44004
(440) 964-9483
Pastor Thomas Moyer

AURORA:

Hope Lutheran Church
456 South Chillicothe Road
Aurora, Ohio 44202
(330) 562-9660
Pastor Powell Woods

CHAGRIN FALLS:

Valley Lutheran Church
87 EastOrange Street
Chagrin Falls, Ohio 44022
(440)247-0390
Pastor Michael Brandon Henn

CHARDON:

Peace Lutheran Church
12686 Bass Lake Road
Chardon, Ohio 44024
(440) 286-1266
Pastor John Urvan

CHESTERLAND:

St.Mark Lutheran Church
11900 Chillicothe Road
Chesterland, Ohio 44026
(440) 729-1668
Pastor Mark Matzke (Senior Pastor)
Pastor Kenneth Welsh (Associate)

EUCLID:

Bethlehem Community Church LCMS
24490 Euclid Avenue
Euclid, Ohio 44117
(216) 531-5990
Vacant

Shore Haven Lutheran Church
280 East 222nd Street
Euclid, Ohio 44123
(216) 731-4100
Pastor Steven Hackmann

FAIRPORT:

Immanuel Lutheran Church
325 Sixth Street
Fairport Harbor, Ohio 44077
(440) 357-7466
Pastor Jim Zinkowich

GENEVA:

St.John Lutheran Church
811 South Broadway
Geneva, Ohio 44041
(440) 466-2473
Pastor Jonathon Schroeder

MADISON:

Holy Cross Lutheran Church
3050 McMackin Road
Madison, Ohio 44057
(440) 428-3759
Vicar Steve Bernt

MAYFIELD HEIGHTS:

Our Savior Lutheran Church
2154 SOM Center Road
Mayfield Heights, Ohio 44124
(440) 442-4455
Pastor Robert Mertz

MENTOR:

Faith Lutheran Church
8125 Mentor Avenue
Mentor, Ohio 44060
(440) 255-2229
Pastor Kevin Guynn

PAINESVILLE:

St. Paul's Lutheran Church
250 Bowhall Road
Painesville, Ohio 44077
(440) 354-3000
Pastor Paul Sundbom

Zion Lutheran Church
508 Mentor Avenue
Painesville, Ohio 44077
(440) 357-5174
Pastor Kurt Zeiman and Pastor Jimmy Riley

SOLON:

Our Redeemer Lutheran Church
7196 SOM Center Road
Solon, Ohio 44139
(440) 248-4066
Pastor Matthew Garred
Pastor Aaron Pingel

THOMPSON:

Grace Lutheran Church
8091 Plank Road
Thompson, Ohio 44086
(440) 298-3822
Vicar Steve Bernt

WILLOUGHBY:

Trinity Lutheran Church
37728 Euclid Avenue
Willoughby, Ohio 44094
(440) 942-7766
Pastor Adam L. Sorensen

WILLOWICK:

Bethel Lutheran Church
32410 Willowick Drive
Willowick, Ohio 44094
(440) 943-5000
Pastor Donald Beaumont

Please contact Billie Lelle to list links or email addresses to your church
Upcoming Events
Mark your calendars for these events:
September 21, 2019
Fall Retreat
Outdoor Y - 4540 River Rd, Perry, OH
Theme: Women of His Story
Theme Verse: Esther 4:14b "...And who knows whether you have not come to the kingdom for such a time as this?"
Registration cost $25. Register by September 4
Information
(Schedule/session description/Guest Speaker/ingathering)
Registration Form
Flyer

Prayer Service - February 8, 2020 at Our Savior, Mayfield Heights.
Recent Events
2019 Spring Rally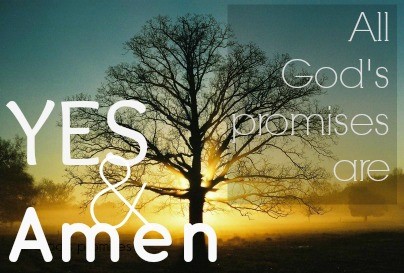 The Northeast Zone held its Spring Rally on Saturday, May 4, at Shore Haven Lutheran Church, Euclid. The rally theme was "Promises, Yes and Amen".
It was attended by 40 people representing 9 of our groups. Several guests were also in attendance. Pastor Guynn led us in a devotion based on the theme verse – "For no matter how many promises God has made, they are 'Yes' in Christ. And so through him the 'Amen' is spoken by us to the glory of God." 2 Cor. 1:20. We were blessed to hear Diana Schnack speak – "If the shoe fits, wear it. But what if it doesn't?". She shared a unique way of looking at promises and reminded us that God keeps all of His promises to us. We sang songs, accompanied by Pastor Hackmann on his guitar. We held our business meeting which included hearing from LWML Ohio District President, Jeanne Schimmelmann, YWR Hannah Mowery and retreat chairman, Ruth Mowery. Following the business of the zone, Pastor Guynn installed officers: Ann Marie Bollas (Vice President) and Starshine Graziadei (Secretary).
We collected items for
Laura's Home in Cleveland
– onesies, children's outfits, socks, diapers, children's underwear and toiletries as well as money to be used to purchase RTA passes.
The ladies of Shore Haven provided a very nice continental breakfast and a delicious lunch. They were delightful hosts. Pictures of the event can be found under the zone picture tab.
2019 Prayer Service

The prayer service was held on Saturday, February 9 at St. Mark Lutheran Church, Chesterland. It was attended by 60 people. The ladies of St. Mark provided a continental breakfast and a wonderful meal. Zone Counselor, Pastor Kevin Guynn, assisted by women of the zone, led the service which included a skit about "a very guilty woman". Many scripture verses were read to demonstrate how our triune God cares for us. Jackie Rychel (Ministry in Mission) presented an informative program on The Jacmel Lutheran Home which received a $100,000 grant from LWML. $417.15 was collected for mites. All agreed it was a truly uplifting event.
Pictures of the event, taken by Greta Pate, can be found under the picture tab.
2018 Fall Retreat
"Hats Off To Jesus" was held on Saturday, September 22 at the YMCA in Perry. It was the zone's 26th retreat. 49 women and 1 pastoral counselor came to the retreat which had as its theme verse: " I have become all things to all people, that by all means I might save some, I do it for the sake of the Gospel, that I may share with them in its blessings." 1 Corinthians 9:22b-23. Children's hats were brought to the retreat (along with $143 cash donations) to be sent to Building Hope in the City. $531.39 was collected for LWML Ohio District mites.
TO GOD BE THE GLORY.
Program events included devotions and Bible Study led by Pastor Kevin Guynn, skits by the "GLAD HATTERS" (we wear many hats in our service to the Lord), crafts (fall hat decoration or prayer box) or book review or free time were available options, singing and a variety of getting to know each other games (cross the line, four corners and the *Name Game). All left the event with a renewed desire to wear hats of service to our Lord. Pictures of the event can be found under the Zone Picture tab.
*Name Game Answers
Newsletter
Here is the newsletter that will give you the Northeast Zone news and pertinent LWML Ohio District news. Please feel free to copy this newsletter.




LWML Nor'Easter summer 2019.pdf
Want to see more news in this newsletter?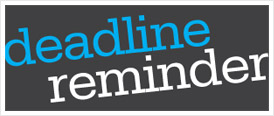 Next DEADLINE is Nov. 15, 2019.
Send your society news or articles or to subscribe to the Editor: Ruth Mowery
7945 Brentwood Road Mentor, OH 44060
PHONE: (440) 951-3139
E-MAIL: Ruth Mowery
NE Zone Pictures
(To view as a slide show - click on the first picture of any album and hit space bar)
Pictures from the 2019 Spring Rally "Promises, Yes and Amen"

Promises, Yes and Amen

The Women of Shore Haven (Sharen and Christa) greeted us at the door with many smiles.

Registration. Greta, wearing her LWML hat, did a lot of preparation work for the rally.

Pastor Steven Hackmann led us in songs prior to the rally.

Zone Counselor, Rev. Dr. Kevin Guynn led opening devotions.

Diana Schnack was our guest speaker. "If the shoe fits, wear it. But what if it doesn't?"

Energetic Diana

Sharing promises not kept - Jeanne, Paula, Alice and Robin

Zone president, Billie Lelle and YWR, Hannah Mowery, show a check given to us....

....PAID in full and signed in Jesus' blood.

Three piggies - Ruth, Ann Marie, Gayle and a wolf, Jeanne - invite us to the fall retreat. Char was the narrator.

Jeanne was the wolf!

LWML Ohio District president, Jeanne Schimmelmann, brought district greetings.

Pastor Guynn installed Starshine Graziadei as Secretary and Ann Marie Bollas as vice president.

Part of the ingathering for Laura's Home.

A trunk full of items

Our ingathering items were taken to Laura's Home.

A lovely favor made by the ladies of Shore Haven

"He is Risen" - Hallelujah

The group from St. Paul's, Painesville.
Star, Billie, Stephanie, Aniikki and Kay.
Pictures from the 2019 Prayer Service "C.A.R.E.S."

A continental breakfast

Zone President, Billie Lelle

Paula sharing God's Word

District President, Jeanne Schimmelmann

Jann sharing God's Word

Ruth narrating "A Very Guilty Woman"

Organist Beth

Guilt (Char) followed Robin making her a "very guilty woman"

Friends had advice: "Look your guilt in the face"; "Deny your guilt - it's not there"; "Buy some self-help books"; finally the Jesus figure came to the woman and took her guilt.

Pastor Gyunn sending us off in peace.

Joanie rejoices that she is able to attend this event!

Ladies from Shore Haven Lutheran Church

Jackie Rychel speaking about the Jackmel Lutheran Home

Everyone received a "CARE bear" of honey from the ladies of St. Mark.

Zone Picture taker, Greta Pate
Pictures from the Fall Retreat "Hats Off to Jesus" held on September 22 at the Perry YMCA

Zone Counselor, Kevin Guynn and Zone President, Billie Lelle. (With thanks to Thrivent for providing needed funds for this event)

We brought in hats for Building Hope in the City - we lived generously

Welcome from Ruth and Hannah Mowery

"Oh, the breakfast is great"

Looking spiffy in a hat

Fellowship at breakfast

"I am sent to be a Fisher of men"

A bag of hats for Building Hope in the City

One of the Glad Hatters telling her story

Making new friends

Checking out the events of the day schedule

Us

Together in the chapel

A prayer dedicating the ingathering of hats

Things they rope you into when you are the only man at a Women's Retreat.

Another historical hat and a great smile!

Billie, the gardener, talking about planting the seed with Char.

Tonya Busic from the Lake County Historical Society telling the history of some hats!

Tonya and more hats

Crossing the Line Game - led by Ann Marie. Great way to learn about each other!

Mingling and getting to know each other

Pastor Guynn and his wife, Raye.

Ruth Mowery with one of the hats made during her craft session

Robin is all smiles

We all need a hat like this!

Deb looking spiffy!

Ruth and Hannah Mowery look great in hats!

Another hat!

Can you tell that the theme was Hats off to Jesus!?

Fisherman Pastor!
Speaker Available
Jeanne Schimmelmann will gladly speak to your LWML society about her recent trip to the Holy Land. For more info, please contact Jeanne at 440-943-5497 or jjj3shim@sbcglobal.net.
NE Zone bylaws

Zone Bylaws July 2018.pdf
- Click to open this PDF file