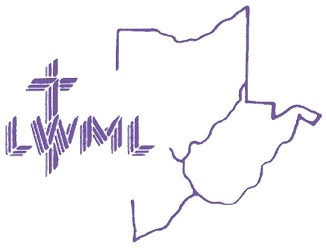 Welcome to the LWML Ohio District Website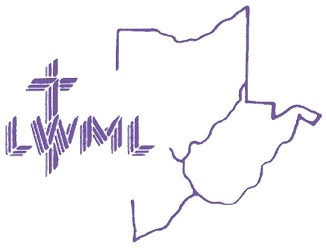 A Message from President, Jeanne Schimmelmann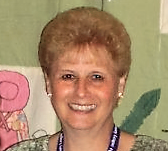 "Were not our hearts burning within us while he talked with us on the road and opened the Scriptures to us?
The 26th Biennial Convention of the LWML Ohio District is over. But the theme of the Convention "It Only Takes a Spark" burns in our hearts. Every person who attended the Convention is commissioned to take that spark of God's love and pass it on to anyone and everyone they meet.

To carry that spark to others, the delegates passed a mission goal of $92,500. They voted to fund ten different mission grants. Some of those financial grants will support such diverse programs as providing direct care services for our military veterans, assisting Seminary students, funding an emergency shelter for the homeless, purchasing 150 Spanish Bibles for detained immigrants, and supporting the Comfort Dog Ministry of Rosie the Comfort dog. The mites that will be collected over the next two years will provide the necessary money to finance these grants.

As the newly elected President of the LWML Ohio District, I am honored to work for our Lord and for my fellow sisters and brothers in Christ. I ask for your continual prayers and support as together we serve the Lord with gladness.

Your sister in Christ,
Jeanne Schimmelmann
Primary Focus for 2017-2019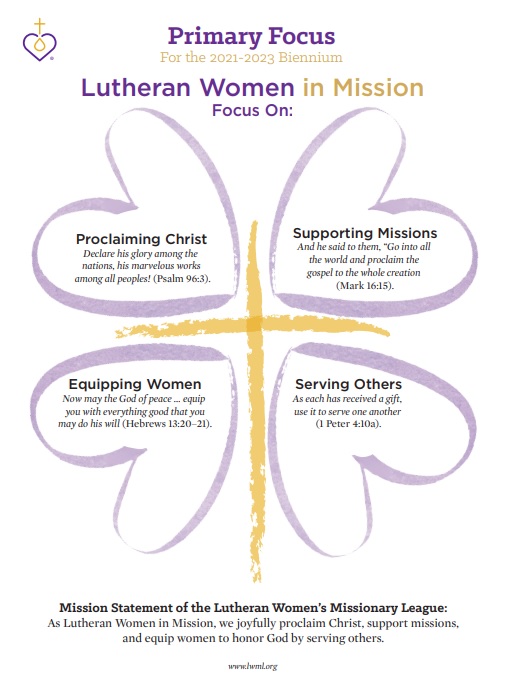 A few quick links:
Do you have a need for medium size mite boxes? These are about 4 1/2 inches wide by 12 " long, b

y 4 ½ " high and were ordered inadvertently - 45 are available with old LWML logo - contact:
Debbie Vasey
, Admin. Asst.
Valley Lutheran Church
87 E. Orange St.
Chagrin Falls, Ohio 44022
440-247-0390 (201)